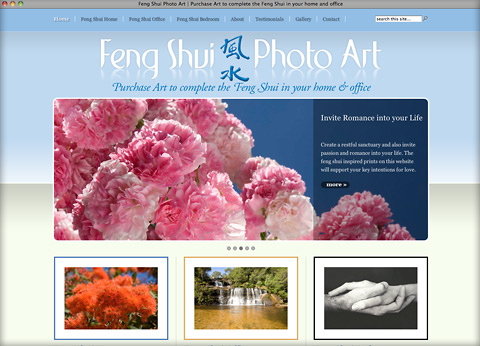 A photo site with a difference.
Robert Fretwell is a professional photographer with over 20 years of experience.
Robert employed a Feng Shui consultant to come to his studio in the early years of his career and was amazed by the changes in feeling about the space and the increase in finances which resulted. He also had the Feng Shui consultant assess his home and was inspired by conversations regarding developing specific artworks that could be used to support key intention for an enriching life, and thus Feng Shui Photo Art was conceived.
Robert came to us to design with new website focussed on his photography with a strong Feng Shui component. Taking on his knowledge of Feng Shui we designed and HTML 5 site around Feng Shui principals.