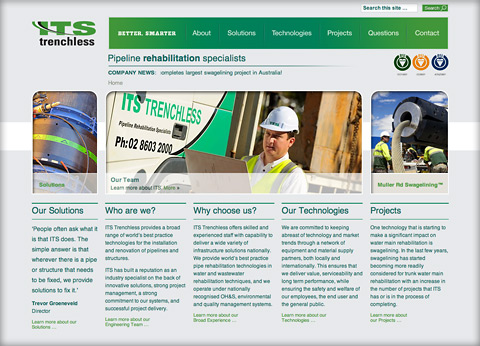 Under our Feet
ITS Trenchless work under our feet. Have you ever wondered about the mass of pipes, wires, services & structures under our modern cities? Whenever one of the pieces of infrastructure needs servicing roads have to be dug up and the life of the city gets disrupted.
ITS Trenchless, like their names says, are able to do this kind of servicing without digging up the road. Using technologies like Swagelining and Sliplining, has made ITS Trenchless one of the innovators in this field.
Its amazing the things you learn while building websites.
This build was a three part team effort. Production & photography by TVU; design by the inimitable Simon @ Beloved Pictures and website & CMS by Sol Design.